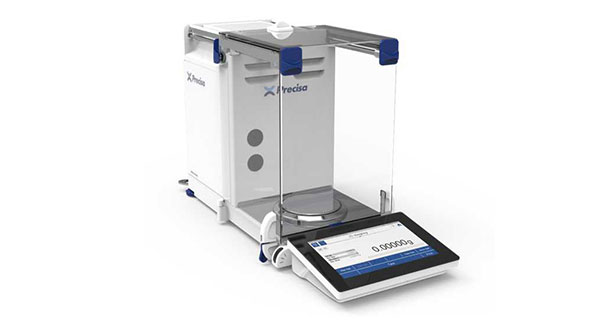 Housing: Aluminum cast base and sturdy sheet metal housing
High end weighing cell: High resolution with optimized electronic control
Touch screen: 7" anti-reflective with high resolution. Shock and scratch resistant, approved to operate with standard laboratory gloves and UV resistant, frameless for perfect and easy cleaning.
Context help: Just press the Help Icon, the balance immediately displays the relevant support and assistance in the current context.
Draft shield: Ambidextrous mechanical, electronical by a fingertip or even automatically with the Precisa unique touch less sensor (TLS)
Self-linearization system: Fully automatic internal self-linearization and calibration system, programmable time and temperature controlled (SLS)
Stability indicator: Provides visual real time indication and information about the balance environment at your working place.
Electronic level: Electronic observation of levelling anytime and easy adjustment with visual support.
Versatile Interfaces: As standard 2x USB Type A (Host), 1x USB Type B (Device), 100M Ethernet and RS232/V24 bi-directional
App's: Upgrade your balance with APP's from the Precisa website
User management: Extensive user management with various possibilities and access rights.
GLP compliance: Built in clock with date and time beside all the other needs to assure GLP conformity.